What To Do After An Insurance Loss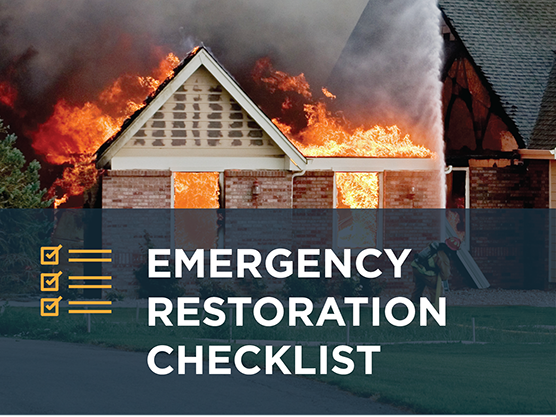 It can be a devastating experience to have water damage, a fire, or any other natural disaster in your home. But, if you keep an emergency restoration checklist in mind when you begin to restore your property, the entire process will be much easier.  Below are the steps we recommend you take after you experience an insurance loss.
Step One: Perform mitigation immediately
Every insurance company requires that you immediately mitigate to prevent further damage. You must do this in order to keep your policy in place. If you do not perform these services immediately your insurance company actually has the right to DENY or LIMIT your insurance claim!
When filing your insurance claim (step nine) you should always ask, "Does my policy require me to immediately mitigate any damages to my property?" When you call, ask for the following information and write it down for safe keeping:
Agent: ______________________________________      Extension: ______________________________________
Phone Number Called: ______________________________________       Operator Number: ______________________________________
Common Question: What do I do if my insurance company requires me to get three estimates?
Answer: You should then ask them "Will you (the insurance company) please put in writing that they will be responsible for all damages resulting in the delays associated with the time it takes to get these estimates?  Specifically, any damages that exceed my mold coverage limits?"
Rarely will an insurance agent answer "yes" to this question. They know that damages associated with the time it takes to receive three estimates can occur and they would never take this risk for themselves. They believe it is up to you to take it, not them.
Step Two : Take photos of the damage
You should take photos of the damage as soon as possible. You will need this documentation to show your insurance company when you file your claim.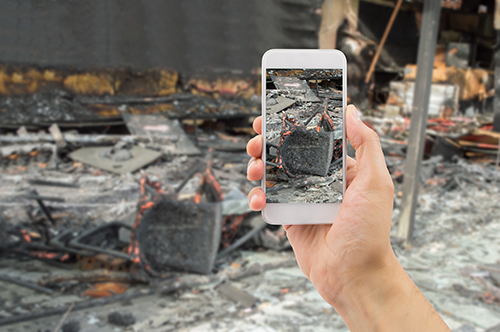 Step Three: Determine if your property is structurally sound and if it can be inhabited safely
You should take photos of the damage as soon as possible. You will need this documentation to show your insurance company when you file your claim.
Step Four: Shut off power and/or water
If you have experienced a flood, shut off the main power to your electricity. You have had water damage, shut off your water supply. Keep both of these off until it is safe to turn them back on. This prevents any further damage to your property.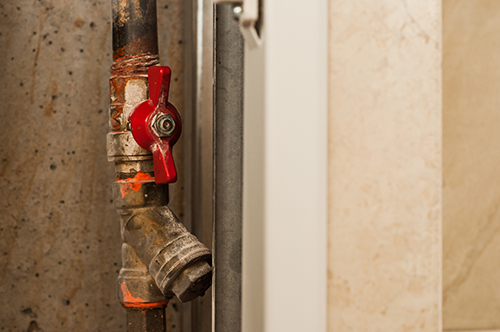 Step Five: Collect all valuables and important documents
Find and collect all valuables such as jewelry, electronics, photo books, etc. as well important documents. Move these items to a safe and secure place.
Step Six: Remove Water
If you have experienced a flood it is best practice to try and remove any left over water from your property. You can do this by using buckets to remove standing water, running your air conditioner, dehumidifier or using large fans.
48 HOUR WARNING: Within 48 hours all water damage will begin to produce mold and the bacterial issues can begin within hours. You need to hire a water damage restoration company, such as Dryman Restoration, to extract the water, stabilize the structure and dry all of the materials to their original moisture content. Proper mitigation activities WILL prevent mold growth and other secondary damages from the flooding.
Step Seven: Board Up and Tarp
If you have experienced a fire you should cover any damaged windows and doors using plywood. If the roof has incurred damage it should be covered with plastic tarping. Taking these steps will prevent any further damage to your property.
Dryman Restoration is a professional mitigation and Emergency Services specialist and is equipped, experienced and standing by to respond to these needs.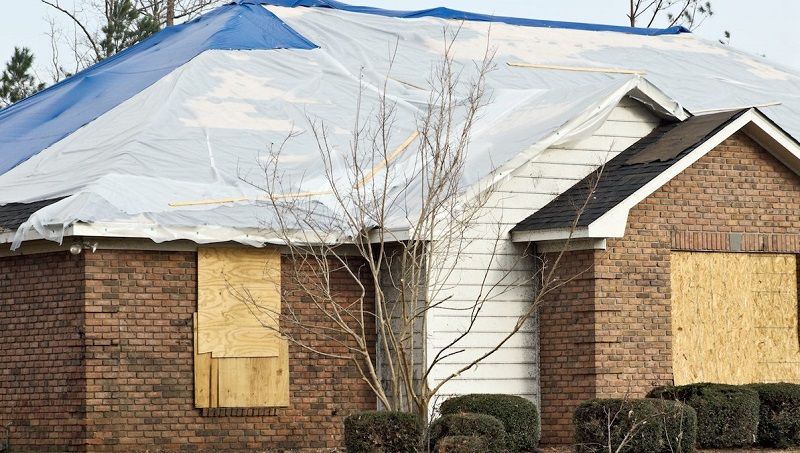 Step Eight: Inspection
Thoroughly walk around and through your property, taking notes, photos and videos of all the damage you see. Your restoration firm should document your loss for you to protect you and help with the restoration process.
Step Nine: Contact Your Insurance Company
You must contact your insurance company in a timely manner. Most insurance companies prefer that you contact them before taking any additional steps. The want you to do this so they can get their choice of a contractor on the project. This way, they can control the process indirectly though their choice contractor. Some contractors are on a "preferred vendor list" with the insurance company, only because the carrier has its own emergency restoration checklist. This can be a problem because how do you know that the choice contractor is trustworthy or not? If the contractor is on the insurance company's "preferred vendor list" there is most likely an economic reason for this and we recommend that you do not use that contractor. By using a contractor that is not on the "preferred vendor list" there can never be a conflict of interest or concern of loyalty.
Special Note:
We do recommend that you allow your contractor to report your claim. This is so the correct insurance terminology can be used with the person taking your claim and recording the phone call. This avoids any unnecessary claim denials due to the caller not using the "correct" verbiage and saying something that they did not know meant something else from the insurance company's perspective.
Have questions? Don't know where to start?