At Dryman Roofing we think it's important to remember the old adage about getting what you pay for. Your roof is not a place where you want to try and cut corners. With our help, there are some responsible and thoughtful ways you can save.
One of the most essential parts of our job is helping our customers think through all their options. Using our years of experience and expertise, we give you an honest, professional opinion before you make decisions about your most important projects.
When contemplating a roof replacement, there are key considerations to think through before making a final decision. These include choices in roofing materials, replacing or layering your roof, written contracts, and continued maintenance.
At Dryman Roofing, we specialize in assisting homeowners, business owners, and property managers on residential, commercial & large loss property claims. Our consultants can provide a scope of the damages, a cause of loss analysis, and supported property loss estimating. We want to help you make sure that you get the most from your insurance claim.
Have questions? Don't know where to start?
Roof Material Choice
Texas weather is unforgiving. Your roofing materials need to hold up to extreme temperatures or you may be faced with repeated roof maintenance and repair. Think through your options and ask us about what works best for your unique situation. Some of the more common roofing options we are asked about include
Asphalt or Fiberglass Shingles
Examples include: Multi-Family Complexes, High-rise Apartment Buildings, Condominiums, Single-Family Homes.
1. Organic asphalt shingles are the type with which most consumers are familiar. The good, old fashioned, grey-dappled shingle is widely used for its economic durability.
2. Fiberglass shingles are increasing in their popularity due to their fire protection
There is a lot to choose from when thinking through shingle options. However, some of the more popular styles are:
1. Three-tab shingles: budget-friendly, durable, and a little old-fashioned
2. Architectural shingles: more expensive than three-tab shingles but well worth the extra money. Durable, attractive, and available in lots of styles and colors, many come with a 30-year warranty, which is hard to beat.
3. Luxury shingles: less expensive than the stylish slate or cedar alternatives, but they still pack a multi-dimensional punch. They weigh almost twice as much as the basic three-tab shingle which has advantages against wear and tear and replacement.
Metal Roofing
Metal roofing comes both in sheets and in shingles. We can discuss which work best for your project. Some popular options in metal roofing are:
1. Aluminum: isn't as heavy as the available steel, so it lends itself to denting more easily. But, it doesn't rust like steel can.
2. Copper roofing: isn't a popular choice because it's so cost-prohibitive. We include it as an option because you will often see copper roofing on small, special roofing sections like cupolas, bay windows, or turrets.
3. Tin roofs: have gained in popularity recently. They're eco-friendly, economical, and if properly maintained can last up to 40 years. Tin roofs are actually rolled steel, coated in tin. We still call them tin roofs, and when coated properly – they don't rust.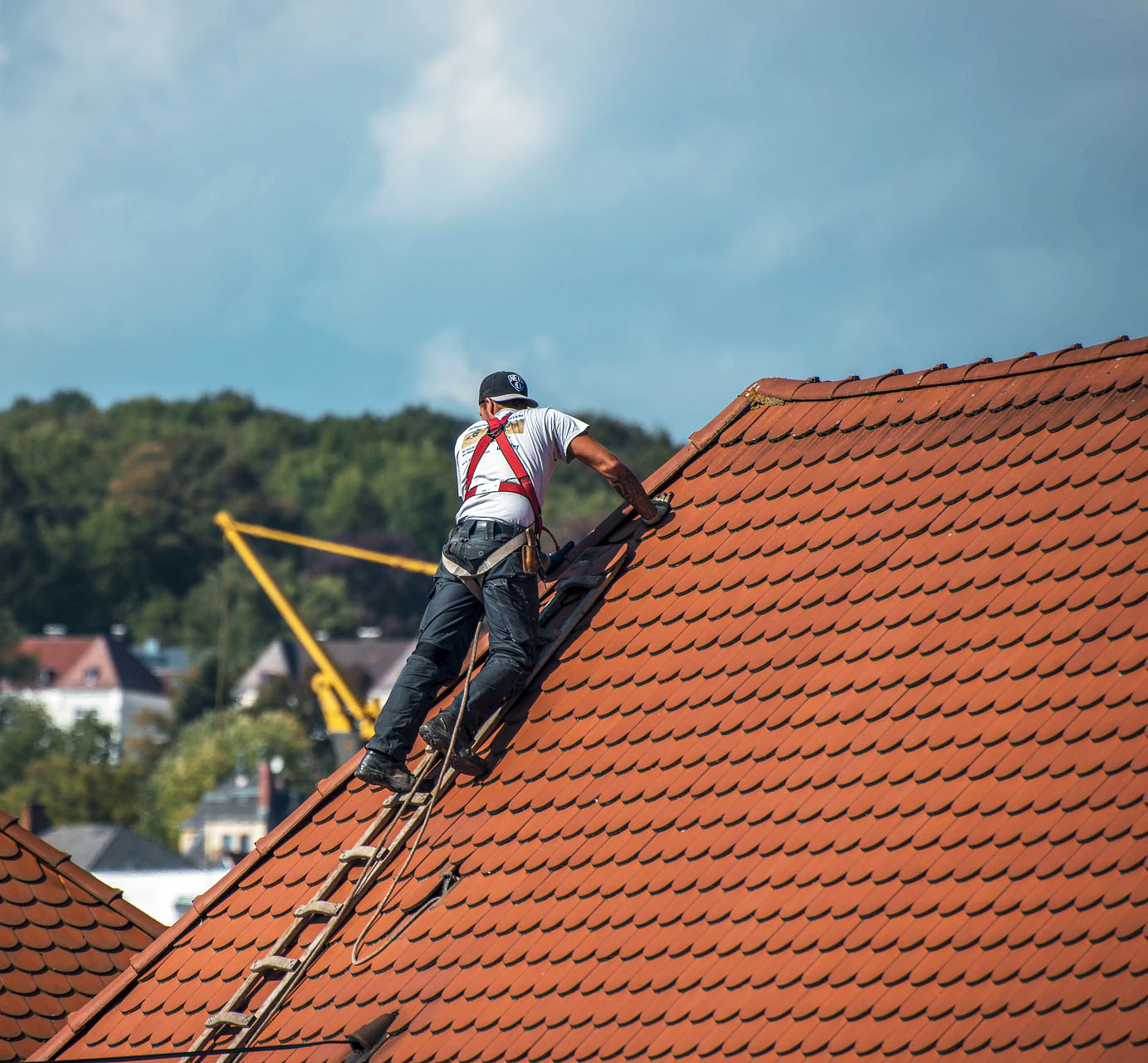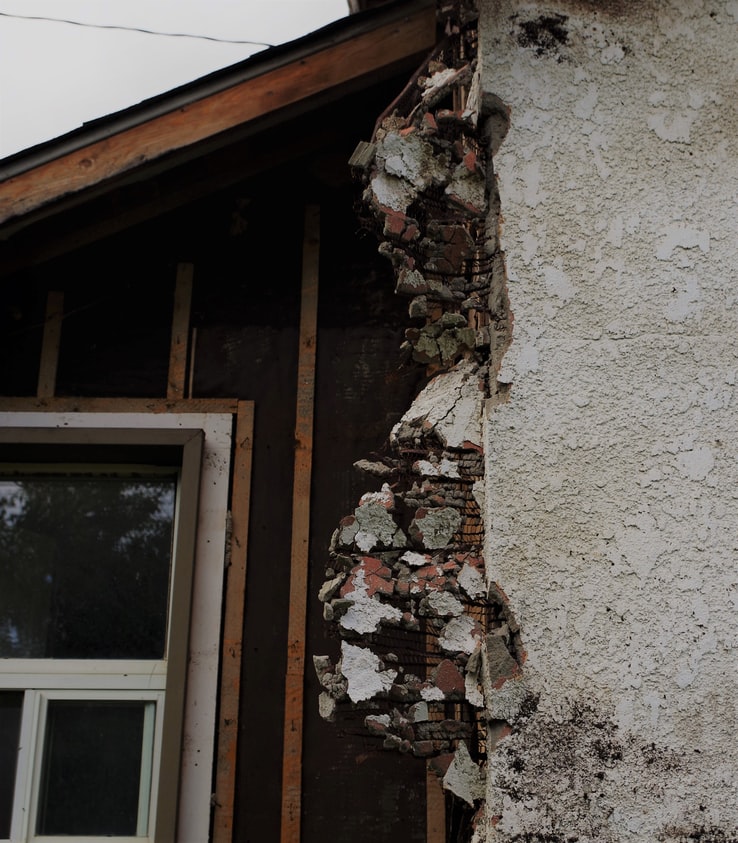 Maintenance
Once the roofing project is complete, there are some simple steps you can take to maintain your investment for the long haul.
1. Clean Your Gutters
Cleaning the gutters is vitally important to the longevity of your roof. Should your gutters be clogged with debris for any length of time, there's a chance that rainwater will collect under the shingles around the roof's perimeter. A quick clean-out will save money in the long run!
2. Inspect and Clean the Roof
This isn't something you need to do every weekend but keep an eye out after a storm for any shingles that may have come loose or flown off. A quick shingle replacement is much less expensive than the damage that can occur when shingles aren't replaced.   
Don't let leaves accumulate in roof corners or crevices. Not only does leaf collection invite insects, but it has the potential to make your roof leak.
Peel or Layer?
There are decisions to be made between peeling the current roof off and replacing it with your new option or layering your new choice on top of what currently exists.
There are advantages and disadvantages to both options, and the best choice will be unique to your circumstances.
With every layer of building material comes added weight to your existing roofing structure. For that reason, most building codes don't allow more than two layers of roofing material per roof.
We will discuss which option will be most economical and provide the best long-term solution for your situation.
Write It Up
No matter who you choose to roof your home or business, it is imperative that you are provided a written contract outlining not only the project's cost, but project specifics,  roofing materials agreed upon, and start-and-end dates. Don't forget to include specifics about the disposal of old materials!
Pro-Tips
Roof construction is noisy. Period. Workers walk all over the roof hammering, yanking, pulling, pounding. If you have children or pets that will not be able to tolerate the noise of the project, schedule your roofing project when they can be away from the house for a few days. It will be well worth their vacation!
Talk with your home insurance agent about your new roof before you begin construction. A new roof may drop your insurance premium, or at least allow you better coverages.
Before you make the final payment on your roofing construction, be 100% sure your contractor has thoroughly gone over your yard, driveway, and especially any play areas with a large magnet. This magnet is designed to pick up any stray nails, or other roofing materials that can puncture a tire – or more importantly – a foot!