Professional Smoke Soot Cleanup & Odor Removal
Smoke damage can make your home or business uninhabitable. The smell of smoke and soot is highly unpleasant and will be a constant reminder of the fire you and your property just went through. To make it even worse, smoke and soot are highly toxic and represent a grave health hazard. Our team of smoke damage restoration experts will work tirelessly to restore your property, so you can get back to normal life as soon as possible. Contact Dryman Restoration today for expert smoke damage cleaning and smoke deodorization. We are here to help you get back in your property faster!
Smoke Damage Is Dangerous, Let Dryman Help You
Smoke Damage Removal Services
Depending on the type of material that was burned and the cause of the smoke damage, the difficulty in cleaning up and deodorizing the affected area can vary greatly. Smoke can cause irreversible damage to mirrors and glass windows, in addition to being a difficult odor to remove.
To make matters worse, smoke travels throughout your property far beyond the reach of the fire. Rather than risk your home or health with DIY smoke damage cleaning, contact a professional.
Dryman Restoration understands that it takes specialized techniques and equipment to properly remove smoke damage from the materials within your home or business without causing any further damage. Call us for professional smoke and soot clean-up & deodorization.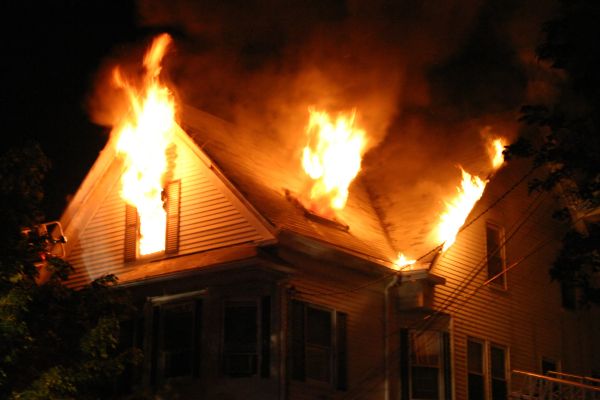 Smoke Damage Restoration Process
Smoke Damage Inspection
As soon as you give us a call we will send out a professional to conduct a thorough inspection of the damage and will identify what type of smoke residue is left behind from the fire. As each residue requires a unique cleaning method, it is key to determine the exact ones for us to be able to efficiently and completely remove the stains and the associated odors.
Smoke Damage & Soot Clean-up
Smoke and soot damage can present a very challenging restoration experience. Soot and carbons created during a fire have been reported to be carcinogenic. First, we will remove everything that is beyond salvaging. Following the removal, we use advanced techniques to remove all of the lingering residues and stains in your home or business. Depending on the smoke type, some combination of wet, dry, abrasive, immersion, and foam cleaning methods will be used.
Deodorization
Now that the surfaces are cleared of all soot and smoke damage it is time to remove the permeating smell of smoke. We use advanced techniques and methods to achieve this. Once we are done there won't be a whiff of smoke left on the property.
Smoke Damage Restoration
The last step in the restoration process is to restore everything else that was affected by the smoke. This can be replacing the damaged materials, repairing certain ones, or doing a complete remodeling of the property. We will leave your property looking brand new.
Smoke Odor Removal Services
It would be nice if a simple cleaning followed by some deodorizing spray would do the job, but unfortunately, the odor left behind by smoke damage is much more difficult to remove. Using professional-grade equipment is usually the only way to adequately eliminate all the residual odors from the smoke damage.
Depending on the type of smoke damage, our technicians will use some combination of dry scrubbing, wet scrubbing, thermal fogging, and hydroxyl generators to effectively remove the odors without causing any further damage to your property. Our smoke odor removal and smoke deodorization methods will help your dwelling smell fresh and clean again.