24/7 Water Extraction Services
Water removal is the process of quickly and effectively removing standing water from your property. It is an extremely important step in mitigating water damage in your property as prolonged exposure can lead to catastrophic secondary damages. Dryman Restoration is proud to offer our 24/7 emergency water removal services.
Our team arrives equipped with industrial-grade water extraction equipment which enables us to perform moisture mitigation faster than any of our competitors. This not only saves you time and money, but also protects you from significant secondary damage.
Call Now For Quick Water Removal
Common Causes Of Water Damage
Water damage is caused by a wide range of different water-related disasters. Depending on the source the process for the restoration is different. That is why it can be really helpful to know what the most common causes of water damage are. Understanding where the damage may come from will help to prepare for and in some cases even prevent the disaster. The most common causes of water damage that we come across include:
Burst or leaking pipes
Sewage backup or toilet overflow
Natural disasters, floods, and storms
Faulty appliances
Fast & Effective Water Removal Services
The Dryman Restoration team is made up of professional water damage technicians. Every single one of them is IICRC certified, experienced, and highly trained. So when you call our 24/7 emergency response line you are guaranteed to get a real professional to take care of your property.
Water causes extensive damage all over the property, and it is left untouched, the damage worsens with every minute. Moisture will infiltrate all the porous materials and start causing structural damage. With time it will also cause rot and mold. So, protect your property and wallet by reacting quickly and calling Dryman Restoration for 24/7 water removal services.
The Importance of Water Removal Services
The single most important aspect of any water damage restoration project is the water extraction phase. No other step can be taken until this is complete, and as long as there is water present, the damage will keep rising. That is why it is really important to react quickly and protect yourself and your home from water damage.
Not removing the water quickly will result in increased damages and the possibility of your insurance claim being denied. In the eyes of insurance companies not removing the water quickly is considered negligence. Instead, call Dryman Restoration the moment you find water damage!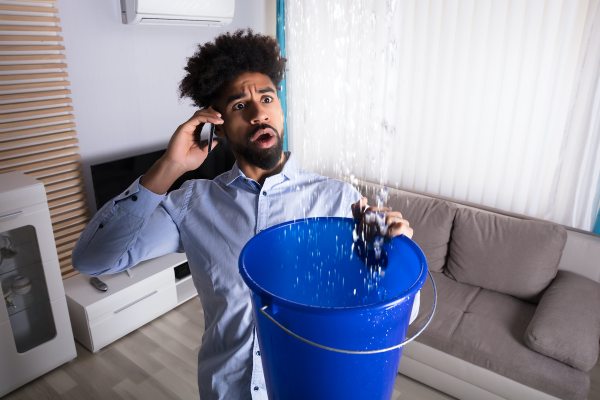 Our Complete Water Extraction & Restoration Process
Water Damage Inspection
The moment you notice water damage on your property – call Dryman Restoration. Our lines are open 24/7 and our team is ready to respond ASAP. As soon as you call us we will dispatch one of our highly trained water damage restoration professionals to your property. They will perform a free initial inspection and provide you with a time and money estimate.
Water Extraction
Once the inspection has been completed and the restoration plan has been agreed to, our team will immediately start the water removal process. By utilizing our top-of-the-line truck-mounted water extraction equipment, we quickly and effectively remove every last drop of water from your property.
Drying & Dehumidifying
Following the water removal, there is still plenty of water present on the property in the form of trapped moisture and humidity. Our team will work day and night to remove all the trapped humidity to protect you from rot and mold.
Water Damage Repairs
The last step in the restoration process, once the area has been cleaned and dried, is to make any and all repairs necessary to get you back into your home or business. We are a licensed general contractor, which means that we are more than capable to handle water damage repairs of any shape or size.
Does Homeowners Insurance Cover Water Damage?
When it comes to water damage, the good news is that the majority of the time you will have your damages covered by your run of the mill homeowner's insurance plan. There are a few common situations that will not be covered, such as flooding or any water damage that is a direct result of negligence or lack of upkeep.
Whenever you are dealing with insurance, we always recommend that you call up your insurance provider and have them walk you through your specific coverage.