Water Damage Do's and Dont's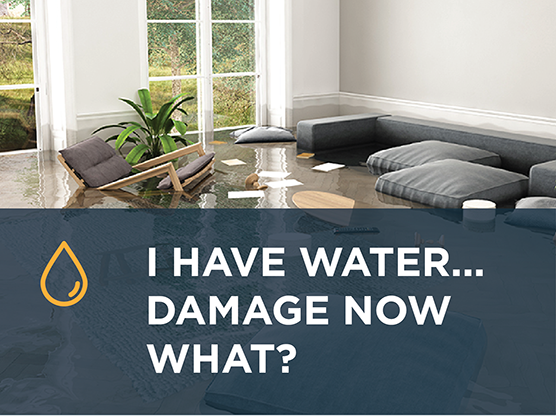 Water intrusion and flooding often cause the need for water damage restoration services. They can also cause a lot of confusion and uncertainty. Quick action can help you prevent a lot of damage, but it has to be the correct action. Otherwise, you may end up causing more harm than good. The following tips on how to minimize the need for water damage restoration are from the National Institute of Disaster Restoration. Please remember that not all of these tips will apply to your specific situation, but they are a good starting point.
Water Damage Do's
Mop up as much extra water as possible.
Remove lamps and tabletop items, then clear off water from your furniture.
Remove all upholstery cushions so they will dry evenly.
Put aluminium foil, saucers or wood blocks between the furniture legs and the carpeting that is wet.
Turn on your air conditioning if it's summertime. If it's winter, alternate with opening your windows and heater to speed up the drying.
Open all drawers and your cabinet doors. Don't force open any drawers that may be stuck.
Remove any valuables including oil paintings or art objects.
Stay out of any rooms where the ceilings are sagging from water.
Put small holes in ceilings that are sagging. It will release water that is trapped. Place pans beneath.
Water Damage Dont's
Do not leave any wet fabrics in place. Dry them as soon as possible. Use heat to dry furs and leather goods.
Do not leave books, magazines or other colored items on wet carpets or floors.
Do not use your household vacuum to remove water.
Do not use TVs or other appliances while standing on wet carpet or floors, especially not on wet concrete floors.
Do not turn on ceiling fixtures if ceiling is wet
Sewer Damage Do's
Treat all water impacted surfaces and furnishings as toxic.
Call an experienced restoration company such as Dryman Construction Group for additional advice and service.
Sewer Water Damage Dont's
Don't hire just any company. Do your research and make sure the company has 24 hr emergency services
Are specialists that are trained and certified for hazardous environments and disaster restoration
Carries full pollution insurance
Is licensed for water, mold, asbestos and lead remediation
Is bonded
Offers full service restoration
If you have extensive damage to your property, be sure that the company you hire is experienced in all of the following services: demolition, roofing, masonry, siding, plumbing, interior painting, exterior painting, wallpapering, electrical wiring, smoke odor removal (for fire damage), water extraction, carpet cleaning, floor cleaning, wall cleaning, duct cleaning, and lead removal. All of these services are required for this type of damage mitigation, and they all must be done correctly. 
You do have an excellent choice for water damage restoration, and that choice is the Dryman team. Dryman Construction Group and Dryman Restoration have all of these skills and more. They're also ready to jump into action at a moment's notice, with emergency restoration services available 24/7.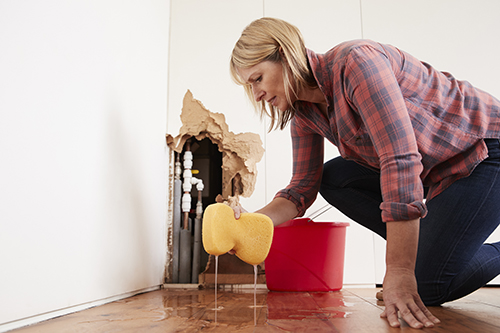 Call Dryman Construction Group today at (972) 872-8543